06-05-2017 | Original Paper | Uitgave 9/2017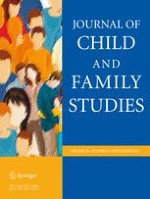 Processes of Belonging for Citizen-Children of Undocumented Mexican Immigrants
Tijdschrift:
Auteurs:

Luis H. Zayas, Lauren E. Gulbas
Abstract
In this article, we focus on the developmental contexts of middle childhood and early adolescence to explore the lives of citizen-children living with undocumented Mexican parents. We draw on the concept of belonging to highlight the distinct situation of citizen-children and the ways in which they come to understand their place in a world. To capture the experiences of citizen-children born to undocumented Mexican immigrant parents and their sense of belonging to place and community, we conducted in-depth interviews with 83 citizen-children in late childhood and early adolescence in three groups. One group of citizen-children lived in Mexico after their parents' deportation. Another group remained in the U.S. after parents were detained or deported. The third group did not have a parent in deportation proceedings. Qualitative analyses of children's recorded interviews revealed their experiences of
discovery
of parents' undocumented status; political, social and material
exclusion
; and
rupture
of family ties. Children were keenly aware that birthright citizenship afforded them numerous privileges unavailable to their parents, but that it did not extend to the very privilege, they valued most: an intact family. The loss of parents through detention or deportation forced some children to consider existential questions about who they were and where they belonged, sometimes pitting family members against one another. Our findings suggest that belonging is intimately tied to broader forces of legal persecution that go beyond individualized notions of illegality and have deep, possibly lasting psychological effects.