01-01-2011 | Forum | Uitgave 1/2011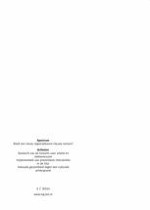 Preventie programma KOPP/KVO onder vuur
Tijdschrift:
Auteurs:

Drs. Floor van Santvoort, Clemens Hosman, Karin van Doesum, Jan Janssens
Belangrijke opmerkingen
Radboud Universiteit, Nijmegen
De financiering van preventieve interventies voor kinderen van ouders met psychische en/of verslavingsproblemen ligt momenteel onder vuur vanwege de veranderingen in het financieringsstelsel voor preventie. Het is onduidelijk of de interventies binnen de selectieve of geïndiceerde preventie vallen en wie (WMO of Zorgverzekeringswet) daarmee verantwoordelijk is voor de financiering. De voormeting van ons effectonderzoek naar preventieve ondersteuningsgroepen voor deze kinderen laat zien dat preventieve interventies voor deze doelgroep beschouwd zouden moeten worden als geïndiceerde preventie.