31-05-2016 | Uitgave 11/2016 Open Access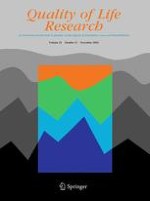 Phenylketonuria patients' and their parents' acceptance of the disease: multi-centre study
Tijdschrift:
Auteurs:

Ewa Witalis, Bożena Mikoluc, Radoslaw Motkowski, Justyna Szyszko, Agnieszka Chrobot, Bozena Didycz, Agata Lange, Renata Mozrzymas, Andrzej Milanowski, Maria Nowacka, Mariola Piotrowska-Depta, Hanna Romanowska, Ewa Starostecka, Jolanta Wierzba, Magdalena Skorniewska, Barbara Iwona Wojcicka-Bartlomiejczyk, Maria Gizewska, Polish Society of Phenylketonuria
Belangrijke opmerkingen
Polish Society of Phenylketonuria in alphabetical order.
Abstract
Purpose
Phenylketonuria (PKU) still poses a therapeutic challenge for patients and medical professionals. The aim of the study was to assess both patients' and their parents' acceptance of the disease.
Methods
The study included 218 PKU patients and 178 parents of PKU children who were enrolled in the study on the basis of questionnaire data.
Results
Regarding attitude towards the disease, our study demonstrated that 63 (28.9 %) PKU patients did not accept the disease. Patients who found accepting the disease difficult, more frequently perceived themselves as inferior/different in comparison with their peers. In total, 36 % of patients did not want their friends to be aware of their condition, while only 18 % of parents believed that their children's peers should not know about their disease. In total, 42 % of parents wanted to talk to other parents of PKU children and only 13 % to a doctor. Only 20 % of patients saw the need to discuss their condition with a doctor. In total, 8 % of children, regardless of age, and 14 % of parents preferred to talk to a psychologist.
Conclusion
Our data demonstrated that disease acceptance played an essential role in patients' social integration. The study also indicated the need to overcome communication barriers between patients and their healthy peers and for patients to find the courage to be open about the disease. The importance of support groups for PKU families and the significance of strict cooperation between patients and their families with PKU treatment teams were also revealed.