11-07-2018 | COMMENTARY | Uitgave 1/2019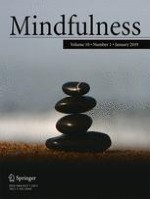 Phenomenological Research Fails to Capture the Experience of Nondual Awareness
Tijdschrift:
Auteur:

Christian U. Krägeloh
Abstract
Over the past two decades, a comprehensive literature has emerged about the health benefits of mindfulness-based interventions. Many of the practices taught in such programs have been adapted from traditional Buddhist practices and were informed by Buddhist understandings of how the mind creates suffering. During the process of secularizing the practices for the broad application in psychological interventions, some of the traditional and ritualistic elements of mindfulness were removed. Recent criticism of secular mindfulness programs for the diminished role assigned to ethics and insight generated considerable debate, which has been met with elaborate responses. Another debate concerns the alleged focus of secular mindfulness practice only on alleviation of immediate health issues. This is in contrast to the transformative aspects of mindfulness practice that are fostered in Buddhism, such as the development of nondual awareness. Informed directly by Mahāyāna Buddhist teachings on emptiness and communicated as the dissolution of subject and object, nondual awareness relates to pre-reflective experience and superficially appears to be a suitable subject matter for qualitative approaches such as phenomenological inquiry. The relevance of mindfulness in the
process
of phenomenological research has been illustrated previously. However, as the present discussion demonstrates, phenomenology fails to appreciate the idea of true emptiness and thus cannot free itself from the limitations of reification and objectification. Because of its focus on co-generated essence and structure of experience as opposed to raw and pre-reflective experience, phenomenology fails to capture the experience of nondual awareness.