19-07-2019 | Commentary | Uitgave 4/2019 Open Access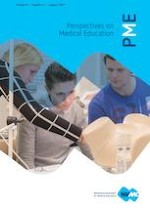 Perils, pitfalls and potential for the use of reporting guidelines in experimental research in medical education
Tijdschrift:
Auteurs:

Alice Moult, Peter Yeates
CONSORT focuses on six key areas: the title and abstract, introduction, methods, results, discussion and other information. A number of items within these topics were addressed by Kremer et al., for example: the study is grounded in a clear theoretical background; explains the methods (including the experimental manipulation) thoroughly; and provides details about the statistical methods used to compare the groups. Other items, such as eligibility criteria for participants, how the sample size was determined and the type of randomization (e.g. blocking or block size) were less clearly described. Perhaps most valuably, the use of CONSORT would have encouraged an unequivocal description of the journey of different participants: how many were screened, how many randomized, how many were allocated to each, whether they all received their intervention as intended, and details of any who dropped out or whose data were not included in analyses. Use of the CONSORT statement might have further enhanced the clarity, transparency and completeness of reporting, and in turn helped to ensure replicability.
In conclusion, to both support methodological rigour and clarify reporting, we advocate for the use of reporting guidelines for experimental studies in medical education. Before this can occur, researchers in the field of medical education may need to have a wider discussion regarding which guideline is most appropriate, or if we should consider developing our own.