01-12-2013 | Uitgave 6/2013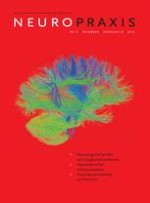 Overenthousiast immuunsysteem pakt ongelukkig uit
Tijdschrift:
Auteurs:

Dr. Mechiel Korte, mw. Floor van Heesch, mw.dr. Jolanda Prins, dr. Ronald Oosting, mw.dr. Aletta Kraneveld, prof.dr. Johan Garssen, prof.dr. Berend Olivier
Belangrijke opmerkingen
Dr. S.M. Korte
, UHD Neuroimmunofarmacologie;
mw. F. van Heesch
, AIO Focus en Massa;
mw. dr. J. Prins
, postdoc Neurofarmacologie;
dr. R. Oosting
, UHD Moleculaire Farmacologie;
mw. dr. A.D. Kraneveld
, UHD Neuroimmunofarmacologie;
prof. dr. J. Garrsen
, bijzonder hoogleraar Immunofarmacologie van voeding (Nutricia Research Foundation);
prof. dr. B. Olivier
, hoogleraar Psychofarmacologie. Allen zijn werkzaam bij het departement Farmaceutische Wetenschappen van de Faculteit Bètawetenschappen van de Universiteit Utrecht.
Tijdens een griepje heb je last van hoofdpijn, koorts, hoesten en een zere keel. Daarnaast heb je geen zin om te eten, ben je moe en voel je je lusteloos. We noemen dit het sickness syndrome. Deze veranderingen worden veroorzaakt door pro-inflammatoire cytokinen die worden afgegeven door het immuunsysteem en ervoor zorgen dat je je terugtrekt. Vroeger in de oertijd was dit een goede aanpassing, geen energie steken in vechten of vluchten, maar je gedeisd houden en alle energie gebruiken voor een snel herstel. De symptomen lusteloosheid, oververmoeidheid en verstoord eetpatroon komen sterk overeen met de symptomen van een depressie. Het komt dan ook niet als een verrassing dat uit steeds meer onderzoek blijkt dat patiënten met ernstige infectieziekten of chronische ontstekingsziekten een veel hogere kans hebben op het krijgen van een depressie. Sinds kort begrijpen we beter waardoor dit komt.
Depressie is een complexe aandoening waaraan wereldwijd 350 miljoen mensen lijden. Daarvan zien 500.000 depressieve patiënten geen andere uitweg dan zelfdoding. In Nederland hebben jaarlijks meer dan 800.000 mensen een depressieve stoornis. Naast al het persoonlijke leed, ook van familie en vrienden, is depressie de grootste oorzaak van arbeidsverzuim. Dit kost de Nederlandse samenleving meer dan 1,5 miljard euro per jaar.