24-02-2020 | Empirical Research | Uitgave 5/2020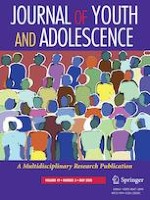 Neighborhood Disorder, Family Functioning, and Risky Sexual Behaviors in Adolescence
Tijdschrift:
Auteurs:

Catheryn A. Orihuela, Sylvie Mrug, Susan Davies, Marc N. Elliott, Susan Tortolero Emery, Melissa F. Peskin, Sari Reisner, Mark A. Schuster
Belangrijke opmerkingen
Publisher's note
Springer Nature remains neutral with regard to jurisdictional claims in published maps and institutional affiliations.
Abstract
Adolescent risky sexual behaviors can result in negative consequences such as sexually transmitted infection. However, much research effort has been placed on understanding individual characteristics, rather than the role of neighborhood environment. This study addressed the prospective effects of neighborhood and family functioning in preadolescence on risky sexual behaviors. Participants included 4179 youth (Mage = 11.01 years, range 8.64–13.83; 51% female) and their caregivers. Using objective and self-reported measures of neighborhood and family functioning, results from multilevel regression analyses indicated that youth residing in disordered neighborhoods or had poorer family functioning in preadolescence were more likely to initiate sexual intercourse at younger ages 5 years later. Specifically, neighborhood poverty and decay were linked to early sexual initiation, whereas neighborhood social and family processes were protective against early sexual initiation. Males were more likely to engage in risky sexual behaviors in neighborhoods with greater poverty or decay; neighborhood poverty was linked with sexual initiation in White but not African American youth. Finally, parental monitoring moderated relationships between neighborhood social resources and contraceptive use, with neighborhood social resources linked with greater contraceptive use at low levels of parental monitoring, but lower contraceptive use at high levels of parental monitoring. These findings underscore the importance of neighborhood and family contexts in adolescents' risky sexual behavior, suggesting that males and White youth are more vulnerable to the effects of neighborhood poverty and that more research is needed on the possible counterproductive function of parental monitoring in neighborhoods with greater social resources.