18-05-2016 | Original Article - Design Study Article | Uitgave 7-8/2016 Open Access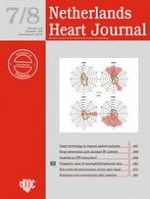 Medical students and physical education students as CPR instructors: an appropriate solution to the CPR-instructor shortage in secondary schools?
Tijdschrift:
Auteurs:

P. J. P. M. Cuijpers, G. Bookelman, W. Kicken, W. de Vries, A. P. M. Gorgels
Abstract
Background
Integrating cardiopulmonary resuscitation (CPR) training in secondary schools will increase the number of potential CPR providers. However, currently too few certified instructors are available for this purpose. Training medical students and physical education student teachers to become CPR instructors could decrease this shortage.
Aim
Examine whether medical students and physical education student teachers can provide CPR training for secondary school pupils as well as (i. e., non-inferior to) registered nurses.
Methods
A total of 144 secondary school pupils were randomly assigned to CPR training by a registered nurse (
n
= 12), a medical student (
n
= 17) or a physical education student teacher (
n
= 15). CPR performance was assessed after training and after eight weeks in a simulated cardiac arrest scenario on a resuscitation manikin, using manikin software and video recordings.
Results
No significant differences were found between the groups on the overall Cardiff Test scores and the correctness of the CPR techniques during the post-training and retention test. All pupils showed sufficient CPR competence, even after eight weeks.
Conclusion
Training by medical students or physical education student teachers is non-inferior to training by a registered nurse, suggesting that school teachers, student teachers and medical students can be recruited for CPR training in secondary schools.