01-10-2012 | Uitgave 6/2012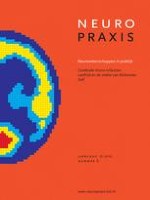 Leeftijd: een belangrijke factor voor cognitieve profielen van de ziekte van Alzheimer
Tijdschrift:
Auteurs:

Mw. drs. L.L. Smits, mw. dr. Y.A.L. Pijnenburg, mw. drs. E.L.G.E. Koedam, mw. drs. A.E. van der Vlies, mw. drs. I.E.W. Reuling, mw. drs. Teddy Koene, mw. dr. ir. C.E. Teunissen, prof. dr. Philip Scheltens, mw. dr. W.M. van der Flier
Belangrijke opmerkingen
neuropsychologe, promovenda
neurologe, aios neurologie, neuropsychologe, PhD, klinisch neuropsychologe
hoofd Neurologisch Laboratorium en Biobank Klinische Chemie VUmc;
neuroloog en directeur Alzheimercentrum VUmc;
neuropsychologe, hoofd onderzoek
Het Alzheimer centrum van het VUmc wordt ondersteund door Alzheimer Nederland en Stichting VUmc Fonds. De klinische database is ontwikkeld met ondersteuning van Stichting Dioraphte. Dit artikel is een bewerking van het artikel 'Early onset Alzheimer's disease is associated with a distinct neuropsychological profile' dat in 2012 in het
Journal of Alzheimer's disease
is gepubliceerd.
De meest voorkomende vorm van dementie is de ziekte van Alzheimer. Het voorkomen van de ziekte heeft een duidelijke leeftijdgerelateerde prevalentie. Hoe ouder een persoon des te groter de kans dat hij de ziekte ontwikkelt. Verslechtering van het geheugen treedt doorgaans als eerste op, gevolgd door de achteruitgang in andere cognitieve domeinen zoals taal, executieve functies en visuospatieel functioneren (McKhann et al., 1984). De ziekte van Alzheimer kan echter ook bij jongere personen voorkomen. De arbitraire leeftijdsgrens van 65 jaar wordt vaak gehanteerd om 'jonge' patiënten te definiëren.