30-12-2015 | Original Article | Uitgave 2/2016 Open Access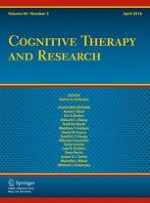 Is Experiential Avoidance a Mediating, Moderating, Independent, Overlapping, or Proxy Risk Factor in the Onset, Relapse and Maintenance of Depressive Disorders?
Tijdschrift:
Auteurs:

Philip Spinhoven, Jolijn Drost, Mark de Rooij, Albert M. van Hemert, Brenda W. J. H. Penninx
Abstract
Our study aim was to investigate how experiential avoidance 'works together' with bordering psychological constructs (i.e., rumination, worry and neuroticism) in predicting the onset, relapse and maintenance of depressive disorders. We performed a longitudinal cohort study with repeated assessments after 2 and 4 years in a sample of 737 persons with a 6-month recency dysthymic and/or major depressive disorder, a sample of 1150 remitted persons with a history of previous depressive disorders; and a sample of 626 persons with no 6-month recency depressive or anxiety disorders and no previous depressive disorders. Experiential avoidance predicted onset, relapse as well as maintenance of depressive disorders during the 4-year follow-up period. However, after controlling for rumination, worry and neuroticism, experiential avoidance no longer significantly predicted onset, relapse or maintenance of depressive disorders in contrast to repetitive thinking in the form of rumination or worry. Experiential avoidance also did not mediate or moderate the effect of rumination, worry and neuroticism.