19-04-2017 | Original Paper | Uitgave 8/2017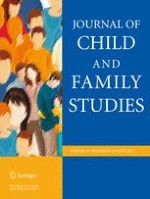 Intimate and Relational Loneliness in Adolescence
Tijdschrift:
Auteurs:

Marlies Maes, Janne Vanhalst, Wim Van den Noortgate, Luc Goossens
Abstract
Research on peer-related loneliness in adolescence has paid insufficient attention to the distinction between intimate loneliness (i.e., in a dyadic relationship with a friend) and relational loneliness (i.e., in the broader peer group). This study examined the correlations among a broad set of loneliness scales. A sample of adolescents from Belgium (
n
 = 282; 60% female) completed 8 subscales of 6 established loneliness measures. Results revealed high correlations among these measures. At the same time, confirmatory factor analysis revealed the two expected factors, reflecting intimate and relational loneliness. Furthermore, it was found that boys experienced on average more intimate loneliness than girls, and girls experienced on average more relational loneliness than boys. As different types of loneliness are related to problems in different domains, and adolescents may experience one type of loneliness but not the other, it is essential to know which loneliness measure taps into which type of loneliness. The present study not only provides evidence for the distinction between intimate and relational loneliness, but also shows which type is covered by which of six commonly used loneliness measures. Based on these findings, researchers can now make a more deliberate selection of scales for future research, and can better interpret and integrate findings from previous studies that used different loneliness measures.