01-06-2011 | Uitgave 2/2011 Open Access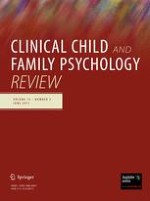 In Search of HPA Axis Dysregulation in Child and Adolescent Depression
Tijdschrift:
Auteurs:

John D. Guerry, Paul D. Hastings
Pediatric depression is being increasingly recognized as a major mental health issue. Although it has a complex and multifaceted etiology, evidence is accumulating that disruptions to key neurobiological systems characterize at least some children and youth with depression. This narrative review aims to provide a summary and analysis of the current state of research investigating the functioning of the hypothalamic–pituitary–adrenal (HPA) axis among depressed children and adolescents. By applying a developmental psychopathology perspective, we seek to identify the empirical consistencies across multiple lines of research and, as importantly, to highlight the gaps in the existing literature in order to identify some key aspects needed in future research agendas.
The Problem of Child and Adolescent Depression
Depression is among the most prevalent of psychological disorders. It has been referred to as the "common cold" of psychopathology (Gotlib and Hammen
2002
), a designation that belies its seriousness. After taking into account the natural course, mental suffering, and medical morbidity associated with major depression, the World Health Organization declared it the leading cause of disability and the fourth leading cause of premature death worldwide (Murray and Lopez
1996
). One of the primary reasons that depression stands out as a major public health problem, with singular costs to individuals and to society, is that this disorder is often chronic, recurrent, and increasingly harmful over time (Judd
1997
). In particular, when depression strikes during adolescence the condition is far more likely to be associated with a persistent, pernicious course over the lifespan (e.g., Lewinsohn et al.
1999
). For example, as many as 84% of depressed youths will relapse (Harrington et al.
1996
) and these individuals are at particularly high risk for developing a wide range of psychiatric and physical health problems in later adulthood (e.g., Achenbach et al.
1995a
,
b
; Fleming et al.
1993
; Kandel and Davies
1986
; Puig-Antich et al.
1993
; Rao et al.
1995
). Given that childhood and adolescence together constitute a watershed period of simultaneous, reciprocally influenced biological, psychological, cognitive, social, and emotional development, it is unsurprising that pervasive disruptions related to juvenile depression have myriad implications and long-term consequences.
Compounding its impact, the prevalence of depression in young people increases over development, particularly during adolescence. Whereas approximately 2% of 13-year-olds experience depression, this rate rises over eightfold to 17% among 18-year-olds and then remains at high levels throughout much of adulthood (Abela and Hankin
2008
; Angold et al.
2002
; Hankin et al.
1998
; Lewinsohn et al.
1994
; Wade et al.
2002
). Data from recent birth cohorts indicate that adolescence has become one of the most common periods for the onset of first depression (e.g., Andrade et al.
2003
; Kessler et al.
2003
; Lewinsohn et al.
1999
).
The Importance of a Developmental Perspective
These facts underscore the vital importance of conducting research aimed at elucidating the nature, etiology, course, and treatment of depression in young people. Accordingly, scientific interest in these areas has proliferated dramatically in the last decade (Nolen-Hoeksema and Hilt
2009
). However, despite an imperative to view depression from a developmental psychopathology perspective (Cicchetti and Schneider-Rosen
1984
; Cicchetti and Toth
1998
), much of the knowledge on vulnerability to the disorder continues to be framed by a simple and likely simplistic downward extension of adult theories. As such, there is a need for research in the area of child and adolescent depression to more explicitly address two central principles of a developmental psychopathology framework: (1) The clear articulation and examination of transactional models that combine the roles of biological and environmental influences and (2) the careful formulation of theories that take into account how factors at various stages of development operate within these models to shape pathways to affective illness. Rather than simply characterizing how individuals with and without depression differ on a given factor, a developmental psychopathology perspective considers ontology and trajectory: What is the origin of this association and how does it unfold over time?
The Roles of Stress and the HPA Axis: Conceptual Frameworks
Overview of the HPA Axis
The HPA axis functions through the coordinated activity of a series of organs within and outside the brain that produces a cascade of hormones resulting in the release of cortisol from the adrenal glands (Chrousos and Gold
1992
; Kaltas and Chrousos
2007
). Upstream is the hypothalamus, wherein neurons in the paraventricular nuclei (PVN) secrete corticotropin-releasing hormone (CRH) and arginine vasopressin (AVP). When these reach the anterior pituitary, they stimulate the corticotrophic cells to release adrenocorticotropic hormone (ACTH). Blood-borne ACTH circulates out of the central nervous system and reaches the adrenal glands, located above the kidneys. There, ACTH triggers the adrenal cortex to release corticosteroids, including cortisol and dehydroepiandrosterone (DHEA), into the circulatory system, where they are carried by the blood to targets throughout the body to produce a variety of effects.
One effect of cortisol is on the HPA axis itself. The HPA axis is also a self-regulating system that decreases activity through a negative feedback loop. Cortisol crosses the blood–brain barrier and signals the hypothalamus to reduce CRH production in the PVN. As less CRH is produced, the pituitary gland decreases its production of ACTH, such that the adrenal glands lose the signal to produce cortisol and DHEA. This self-regulation is a critically adaptive feature of the HPA axis that protects tissue from prolonged exposure to elevated cortisol. Cortisol is a multifunctional steroid that in the short-term supports coping with immediate challenges and threats, but persistently elevated cortisol levels—a condition called
hypercortisolism
—can lead to a variety of harmful immunological, metabolic, and psychological side effects.
The HPA axis is constantly active, to greater or lesser degrees. Over the circadian cycle of day and night, or waking and sleeping, normative cortisol production follows a predictable pattern (Lovallo and Thomas
2000
). The normative pattern is for cortisol levels to be fairly high by the end of the sleeping period and to continue increasing until it peaks 30–40 min after awakening, called the cortisol awakening response (CAR) (Adam et al.
2008
; Chida and Steptoe
2009
). It is thought that the CAR evolved to aid in preparing the body for rapid transition from nighttime quiescence to daytime activity. Circulating cortisol levels then drop rapidly over the morning, drop more slowly through the afternoon, and are at their lowest in the evening (with temporary increases after eating meals, Lovallo and Thomas
2000
). Thus, over the waking (daytime or diurnal) period, the change in cortisol levels is characterized by a negative slope. Cortisol levels then increase again during sleep, until the waking level is reached in the morning hours. The diurnal rhythm constitutes "baseline" or "basal" HPA activity, representing the amounts of cortisol that would be expected to be circulating through the blood at a given time of day, all other things being equal. Remarkably, this diurnal rhythm becomes evident very early in development and can be detected in infants a few months after birth (Gunnar and Quevedo
2007
). Yet there clearly are developmental changes in HPA axis function, as it has been established that basal cortisol levels rise over childhood and adolescence (Gunnar et al.
2009a
). Still, because there have been few basic, descriptive studies of normative HPA axis functioning in children, there is limited information on age differences in typical levels of cortisol over the day (Rosmalen et al.
2005
).
Healthy HPA functioning also supports appropriate responses to acute or discrete stressors by changing its level of activity. The HPA axis triggers an increase in circulating cortisol levels when a challenging or threatening event occurs. Once the HPA axis begins ramping up its response to a stressful event, it typically takes about 20 min to reach peak levels of circulating cortisol (Gunnar and Talge
2006
; Kudielka et al.
2004
). Depending on the intensity and duration of the stressful event, it can take longer for circulating cortisol to return to the baseline expected for the time of day. Counterintuitively, whereas the diurnal rhythm of cortisol is consistent across development, there appears to be a curvilinear relation between age and cortisol reactivity. The periods of preschool and childhood have been characterized as a time of
hyporesponsivity
of the HPA axis (Gunnar and Quevedo
2007
; Lupien et al.
2009
). Compared with infants, adolescents, and adults, children have been found to show much weaker changes in cortisol production in response to psychosocial stressors. It remains uncertain whether this reflects an actual period of biological protection from the effects of stress, possibly due to external regulation by parental care (Lupien et al.
2009
), or simply a methodological artifact of researchers' lack of success in designing and implementing appropriate stressors to induce acute HPA axis responses in children (Gunnar et al.
2009a
). Either way, it is noteworthy that the normative development of HPA axis activity results in both higher basal cortisol levels and stronger HPA axis responses to stressful events in adolescence, when the frequency of life stressors and the prevalence of depression also increase markedly.
The response of the HPA axis to chronic or pervasive stressors, like poverty or family violence, is quite different than its reactions to acute stressors. Stressful life conditions seem to induce hypercortisolism. For example, children living in socioeconomically impoverished homes have been found to have higher cortisol levels in their basal diurnal cycles (Lupien et al.
2000
). Cortisol elevations that are unusually prolonged can become deleterious (Kaltas and Chrousos
2007
; Lovallo and Thomas
2000
), leading to tissue catabolism, decreased immune function, and such neuropsychological effects as lethargy and disrupted emotional functioning. In fact, many of the side effects of hypercortisolism are strikingly parallel to symptoms of depression (Gurguis et al.
1990
).
With this primer on the functioning of the HPA axis system complete, we will now consider the evidence for associations between HPA activity and depression in children and adolescents.
The Dexamethasone Suppression Test
Basal Cortisol Functioning and Diurnal Variation
Methodological and biological heterogeneity notwithstanding, several important patterns emerge from results found across studies of HPA basal functioning. First, the majority of published reports failed to detect statistically significant differences between depressed and control youths on any measure of basal cortisol secretion. More specifically, and contrary to reliable findings in the adult data, none of the studies conducted with children and adolescents found significant differences between groups of depressed and control youths on any of the following basal cortisol summary variables: 24-h mean level, overall peak, daytime mean, pulse frequency, or pulse amplitude.
CRH Infusion Studies
Psychological Challenge Studies
The 2003 study revealed that whereas all groups of children displayed heightened cortisol response to frustrating tasks relative to baseline, depressed preschoolers were the only group to show significantly augmented cortisol levels in response to a separation stressor, as well as an overall pattern of increasing mean cortisol secretion throughout the 2-h assessment. Importantly, in comparison with both control groups, depressed children displayed higher cortisol levels subsequent to their arrival at the laboratory, perhaps indicating heightened emotional reactivity to the novel experimental paradigm or chronically elevated basal cortisol levels. Additional subgroup analyses of these data presented in the 2004 study indicated that depressed preschoolers experiencing significant symptoms of anhedonia tended to exhibit the greatest cortisol reactivity to acute psychological stress. The authors argued that, as with adults, anhedonia in children may represent a marker of a more severe, biologically, and genetically based depressive subtype. This pattern of more consistent and pronounced patterns of HPA hyperactivity corresponding to more severe depressive symptomatology parallels findings from studies using DST and CRH probes.
Studies of Children of Depressed Parents
Synthesis and Conclusions
Important, if preliminary, observations can be offered from this review of the emerging body of literature examining various components of HPA axis functioning among depressed children and adolescents. The principal conclusion, drawing from a number of experimental approaches and findings, is that there is good evidence that HPA dysfunction plays a role in depressive syndromes in populations of young people. First, this conclusion derives from the broad similarity of findings from studies in young populations with the results observed in research with adults. Studies of the dexamethasone suppression test (DST) in pediatric depressed samples have revealed robust rates of cortisol non-suppression that are comparable to those found in studies of depressed adults. These data suggest that at least some forms of child and adolescent depression are characterized by abnormal stress system functioning (i.e., cortisol hypersecretion) through inadequate responsiveness of the HPA axis to physiological negative feedback. Moreover, the pediatric DST data appear to mirror adult findings of greater HPA axis dysregulation associated with inpatient when compared with outpatient status. It is likely that inpatient status serves as a proxy for more serious depressive symptomatology, heightened stress exposure, or a combination of both factors. Second, early evidence for a similar symptom and/or stress dose–response pattern has been found in investigations examining cortisol response to corticotropin-releasing hormone (CRH) challenge among depressed young people. Careful research is needed to disentangle these associations by systematically controlling for the severity of depression and/or the environmental context of stress.
Fourth, initial evidence supports the observation that depressed children and adolescents demonstrate increasing cortisol hyper-reactivity with age in response to developmentally appropriate psychological stressors. Indeed, relative to non-depressed controls, all of the germane studies reported significantly elevated cortisol levels subsequent to acute psychosocial stress induction in depressed children and adolescents. These results may also point to the primary importance of abnormalities in the functions of brain regions involved in processing or evaluating stressful events and affective information (i.e., prefrontal cortex, limbic system). Such abnormalities suggest a neuropathological mechanism of initial stress system dysregulation among at least some depressed young people. This still untapped area represents an important direction for future multidisciplinary research with depressed children and adolescents.
Fifth, studies that have examined HPA axis functioning in asymptomatic children and adolescents of depressed parents provide consistent evidence that parental depression, and particularly maternal depression, is associated with elevated HPA axis functioning in offspring. This finding has been observed across developmental periods and appears to be principally manifested by disruptions to basal cortisol functioning, which might precede the onset of symptoms of depression. Interestingly, this HPA dysregulation in offspring tends to be associated with maternal depression occurring during the prenatal and postnatal periods rather than with a history of maternal depression prior to conception. This pattern of results, together with the scarce longitudinal data available, suggests that genetic risk for depression alone cannot account for the elevated cortisol levels in offspring and provides further evidence that HPA axis dysregulation precedes and predicts the development of depression in young people.
The second principal conclusion that can be drawn from investigations of HPA axis functioning in pediatric depression is the centrality of a developmental perspective. Children and adolescents are not just small adults. The findings of the reviewed studies of the functions of young subjects' HPA axis diverge in important ways and/or degrees from those conducted with depressed adults. For instance, relative to their adult counterparts, depressed young people appear to have somewhat lower rates of cortisol non-suppression following the DST. Additionally, in contrast to the adult data, there were generally smaller differences between depressed children and adolescents and control participants on such HPA indices as overall basal cortisol secretion and natural diurnal variation, as well as cortisol and ACTH secretion following the administration of the CRH challenge. This normative cortisol response to CRH infusion among depressed young people suggests intact hypothalamic and/or adrenal sensitivity to CRH. This could suggest that any HPA axis dysregulation among depressed young people may be due to "upstream" factors that affect production of CRH by the hypothalamus. Above all, there is a pressing need for research aimed at identifying these and other possible mechanisms of HPA axis dysfunction among depressed young people.
Two broad conclusions emerge from developmentally oriented research examining HPA axis irregularities associated with child and adolescent depression. First, the differences in HPA axis functioning that exist among depressed young people relative to non-depressed individuals appear to be smaller in scale than those found between their adult counterparts, but these disruptions to normative HPA axis functioning might emerge prior to evidence of symptoms of depression. Second, differences in HPA axis functioning are found most consistently and prominently in the context of increased exposure to psychological stress, whether that is a brief, acute stress (e.g., laboratory-based stress induction) or a chronic and pervasive stress (e.g., being raised in the context of maternal depression).
Regrettably, a salient omission from the extant pediatric literature is information related to stage of illness (i.e., number of depressive episodes, total duration of illness). It is possible that the observed differences from adult studies may be primarily attributable to systematically differences in the proportion of depressed patients experiencing recurrent as opposed to first-onset episodes of the disorder. Accordingly, it will be critical for future work to consider the relative contribution of developmental changes in neurobiology (e.g., altered neurotransmitter activity and connectivity, onset of pubertal hormones), as well as the recurrence of disorder in accounting for the progressive HPA axis dysregulation associated with depression across the lifespan.
Multidisciplinary, methodologically rigorous (particularly with respect to subject selection, power, and the nature and timing of biological sampling) and longitudinal research designs are needed to further elucidate the role of the HPA axis in depression, as well as likely transactions between biological and psychological stress system functioning across development. For example, future prospective research might benefit from the examination of possible HPA axis changes associated with certain cognitive vulnerabilities to depression (e.g., a depressogenic attributional style for negative life events) in high-risk individuals. Another future avenue of investigation might utilize an epidemiological approach incorporating psychological, neurological, and endocrinological measures in depressed, high-risk, and control samples.
There are four salient conclusions from the present review. First, the extant research clearly supports the presence of HPA dysregulation in pediatric depression, and it appears this association strengthens with age. Second, based on studies examining the DST among depressed samples of children and adolescents, pediatric depression may involve particular disruption to higher regulatory (inhibitory) auto-feedback. Third, available data suggest that HPA dysregulation may precede and predict the onset of depression in individuals, regardless of age. Fourth and finally, HPA dysregulation is evident in acute stress responses and might result from exposure to chronic early stressors or perturbations to normal infant care experiences. Although adopting a developmental psychopathology perspective has helped to shed light on the ontogenesis of the relation between HPA axis function and depression, continued child clinical research is needed to further this understanding with the aim of informing diagnosis, prognostication, and intervention.
Open Access
This article is distributed under the terms of the Creative Commons Attribution Noncommercial License which permits any noncommercial use, distribution, and reproduction in any medium, provided the original author(s) and source are credited.
Open Access
This is an open access article distributed under the terms of the Creative Commons Attribution Noncommercial License (
https://​creativecommons.​org/​licenses/​by-nc/​2.​0
), which permits any noncommercial use, distribution, and reproduction in any medium, provided the original author(s) and source are credited.