01-04-2015 | Original Article | Uitgave 2/2015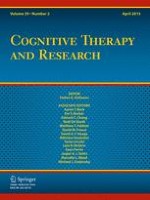 Implicit Motives, Explicit Motives, and Motive-Related Life Events in Clinical Depression
Tijdschrift:
Auteurs:

Marie-Luise Neumann, Oliver C. Schultheiss
Abstract
Past research suggests that implicit motive dispositions moderate individuals' affective responses to stimuli and life events and are related to well-being and symptoms of depression. We examined whether this association also extends to clinical depression by comparing patients diagnosed with a depressive disorder (
n
= 30) with a control group of surgery patients (
n
= 31) on implicit motives, assessed with a picture-story exercise, explicit motives, assessed via questionnaire, and recall and affect ratings of motive-related positive and negative life events. Depressed patients had lower levels of implicit needs for achievement and power than controls. Differences for implicit affiliation motivation as well as for the corresponding explicit motives were in the same direction, but considerably smaller. Compared to controls, depressed individuals recalled more positive and negative life events, but only rated the latter (particularly in the domains of power and achievement) more negatively. These findings suggest that implicit motive concepts and measures may provide a fruitful approach to understanding depression.