01-05-2011 | Uitgave 3/2011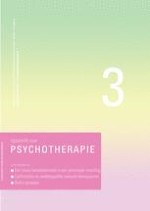 Implementatie van een behandelmodel voor persoonlijkheidsgestoorde adolescenten
Successen, mislukkingen en aanbevelingen
Tijdschrift:
Auteurs:

Joost Hutsebaut, Dawn Bales, Marieke Kavelaars, Jan van Gerwen, Jan van Busschbach, Roel Verheul
Belangrijke opmerkingen
gz-psycholoog-gedragstherapeut, klinisch psycholoog-psychotherapeut, MBT-trainer en supervisor, gz-psycholoog-psychotherapeut, klinisch psycholoog-psychotherapeut, bijzonder hoogleraar medische psychologie, bijzonder hoogleraar persoonlijkheidsstoornissen
In 2008, Dutch center of psychotherapy 'De Viersprong' started an innovative treatment program for adolescents with severe personality disorders, based upon Mentalization-Based Treatment. Unfortunately, the price of this experiment was high: a large increase in illness absenteeism, high staff turnover, temporary restriction of the program, financial losses for the organisation, dissatisfied clients, negative media exposure, and finally the closing of the inpatient program. In this article we analysed the factors contributing to the implementation problems. Several recommendations are included, among which the most important being the development of a quality system monitoring organizational, team and therapist aspects essential to a successful implementation.