15-10-2016 | Original Paper | Uitgave 3/2017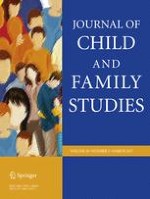 Hospitalization of Children with Cystic Fibrosis Adversely Affects Mothers' Physical Activity, Sleep Quality, and Psychological Status
Tijdschrift:
Auteurs:

Naciye Vardar-Yagli, Melda Saglam, Deniz Inal-Ince, Ebru Calik-Kutukcu, Hulya Arikan, Sema Savci, Ugur Ozcelik, Nural Kiper
Abstract
Having a child with a chronic disease can cause anxiety and depression, which may impair the sleep quality of mothers. The aim of this study was to compare physical activity level, sleep quality, anxiety and depression in mothers of hospitalized cystic fibrosis patients, cystic fibrosis outpatients and healthy controls. Twenty-three of the patients were hospitalized and 38 were outpatients and 37 age-matched healthy children served as controls. The mothers' fatigue levels, sleep disturbances, stress levels and perceptions of their child's disease severity were assessed with a Visual Analog Scale. The International Physical Activity Questionnaire, Pittsburgh Sleep Quality Index and Hospital Anxiety and Depression Scale were administered to the mothers of children. Mothers of hospitalized and outpatient cystic fibrosis children had significantly higher fatigue severity, sleep disturbance, and stress level according to Visual Analog Scale than mothers of healthy controls. All of International Physical Activity Questionnaire scores were significantly lower in cystic fibrosis patients' mothers than healthy controls'. Hospital Anxiety and Depression Scale depression score, Pittsburgh Sleep Quality Index subdomains and total scores of hospitalized patients' mothers were higher than those of the other two groups (
p
 < 0.05). Chronic illness in children with cystic fibrosis may impair the physical activity level, sleep quality and psychological state of their mothers, especially during hospitalization period.