01-02-2011 | Uitgave 1/2011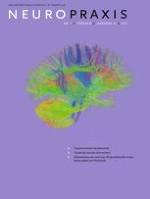 Het verbonden brein
Tijdschrift:
Auteur:

Dr. M.P. van den Heuvel
Belangrijke opmerkingen
neuroinformaticus, onderzoeker
Abstract
Ons brein is een web van allerlei aan elkaar geschakelde gebieden. Hersengebieden zijn structureel en functioneel aan elkaar verbonden en wisselen zo continue informatie uit. Elk gebied in ons brein heeft zijn eigen gespecialiseerde taak of functie. Zo hebben we speciale gebieden voor het verwerken van visuele of auditieve informatie en bijvoorbeeld gebieden die belangrijk zijn voor het tijdelijk onthouden van een telefoonnummer of juist het langer opslaan van herinneringen. Maar uiteindelijk moeten al die gebieden met elkaar communiceren en samenwerken om tot een goed resultaat te komen. De verbindingen tussen de verschillende hersengebieden zijn niet een bijzaak of zomaar een eigenschap van de hersenen, ze zijn een integraal onderdeel van hoe ons brein werkt. Een goed functionerende samenwerking is cruciaal: zonder goed werkende verbindingen geen goed werkende hersenen.