01-06-2014 | Artikel | Uitgave 3/2014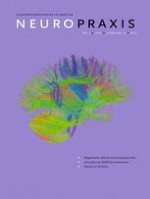 Het signaleren van het simuleren van ADHD bij volwassenen
Tijdschrift:
Auteurs:

Anselm B. M. Fuermaier, Lara Tucha, Janneke Koerts, Klaus W. Lange, Oliver Tucha
Samenvatting
De laatste jaren is er in de klinische praktijk in toenemende mate aandacht besteed aan het malingeren (het intentioneel produceren van valse of sterk overdreven symptomen) van ADHD door volwassenen. Verschillende externe drijfveren (zoals financiële middelen of het verkrijgen van stimulerende medicatie) kunnen worden geïdentificeerd die volwassenen kunnen motiveren om ADHD te veinzen en daardoor de diagnose ADHD te verkrijgen. In het onderhavige artikel worden verschillende benaderingen voor de detectie van malingeren van ADHD, die in recent onderzoek zijn beschreven, geïllustreerd. Benaderingen die worden beschreven zijn zelfrapportagevragenlijsten voor ADHD-symptomen, validiteitsschalen van persoonlijkheidsvragenlijsten, neuropsychologische tests die standaard worden gebruikt bij de assessment van het cognitieve functioneren en tests die speciaal zijn ontworpen om malingeren van cognitieve symptomen te detecteren. Van alle benaderingen die worden beschreven, is alleen de validiteit van tests die speciaal zijn ontworpen om
malingering
te detecteren (zoals Symptoom Validiteitstests) voldoende om malingeren van ADHD te signaleren, vooral wanneer meerdere tests worden gecombineerd. Echter, aangezien er nog maar korte tijd onderzoek wordt gedaan naar het malingeren van ADHD, is er een gebrek aan ziektespecifieke tests die kunnen worden toegepast om malingeren van ADHD bij volwassenen te detecteren. Meer onderzoek is daarom noodzakelijk om strategieën die gewoonlijk worden gebruikt door individuen die ADHD proberen te veinzen te identificeren, en om op basis daarvan instrumenten te ontwikkelen waarmee adequaat onderscheid kan worden gemaakt tussen oprechte patiënten en ADHD-malingeraars.