01-12-2013 | Uitgave 6/2013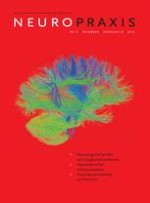 Het cognitieve profiel van patiënten met de ziekte van Gaucher type 1
Tijdschrift:
Auteurs:

Mw. dr. Marieke Biegstraaten, mw. prof. dr. Carla Hollak
Belangrijke opmerkingen
Mw. dr. M. Biegstraaten
, arts-klinisch epidemioloog;
mw. prof. dr. C.E.M. Hollak
, internist erfelijke stofwisselingsziekten, Academisch Medisch Centrum, Afdeling Endocrinologie en Metabolisme, F5-166, Meibergdreef 9, 1105 AZ Amsterdam, E-mail: m.biegstraaten@amc.uva.nl.
De ziekte van Gaucher komt voor bij 1 op de 200.000 individuen en is daarmee één van de meest voorkomende lysosomale stapelingsziekten (Grabowski, 2008). Lysosomen zijn kleine intracellulaire compartimenten waarin de afbraak van macromoleculen plaatsvindt. Als door een genetisch defect de afbraak van bepaalde stoffen niet of onvoldoende gebeurt, leidt dit tot stapeling van het betreffende molecuul. De ziekte van Gaucher wordt veroorzaakt door een mutatie in het gen dat codeert voor glucocerebrosidase waardoor er stapeling van specifieke glycolipiden, vooral glucosylceramide (of glucocerebroside) in macrofagen optreedt. De ziekte wordt onderverdeeld in drie types: bij type 1 staan een vergrote lever en milt, trombocytopenie en botproblemen op de voorgrond. Type 2 wordt gekenmerkt door ernstige mentale retardatie en hypotonie. Meestal worden deze kinderen niet ouder dan twee jaar. Patiënten met de ziekte van Gaucher type 3 hebben vaak ernstige systemische ziekte, gecombineerd met een stoornis in de oogvolgbewegingen en meestal ook psychomotore achteruitgang. Er zijn meer dan 350 mutaties beschreven en er is geen duidelijke genotype-fenotyperelatie, hoewel patiënten met ten minste één N370S-mutatie vrijwel altijd type 1-gaucher hebben terwijl patiënten die homozygoot zijn voor de L444P-mutatie gewoonlijk type 2 of 3 hebben (Koprivica et al., 2000).