01-12-2014 | Artikel | Uitgave 6/2014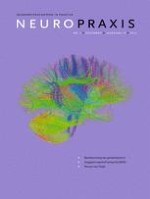 Hersenonderzoek bij kinderen en adolescenten met genderdysforie – eerste bevindingen
Tijdschrift:
Auteur:

Sarah M. Burke
Belangrijke opmerkingen
De hier beschreven studies staan in het proefschrift
Coming of Age – Gender Identity, Sex Hormones & the Developing Brain
, verdedigd door Sarah M. Burke op 16 juni 2014 aan de Vrije Universiteit van Amsterdam.
Promotoren: Prof. Dr. Peggy T. Cohen-Kettenis en Prof. Dr. Dick J. Veltman; co-promotor: Dr. Julie Bakker.
Het hier en in het proefschrift beschreven onderzoek werd gefinancieerd door een
Vernieuwingsimpuls Vici
beurs (453-08-003) toegekend door de Nederlandse Organisatie voor Wetenschappelijk Onderzoek aan Dr. Julie Bakker.
Samenvatting
Geslachtsverschillen in hersenfuncties en gedrag ontstaan onder invloed van geslachtshormonen tijdens kritieke ontwikkelingsfases. Bij mensen met de diagnose genderdysforie (GD) wordt gedacht dat vooral de vroege, prenatale fase van seksuele differentiatie van de hersenen anders verloopt dan bij andere mensen, wat de discrepantie tussen hun ervaren gender en geboortegeslacht zou kunnen verklaren. GD komt al bij jonge kinderen en adolescenten voor en in de hier beschreven studies stelden we de vraag of kinderen en jongeren met GD een afwijkende seksuele differentiatie van de hersenen hebben ondergaan en of zij, samenhangend hiermee, meer de neurobiologische kenmerken van hun ervaren gender hebben, dan van hun geboortegeslacht/fysieke geslacht. Adolescenten met GD kunnen als onderdeel van hun behandeling geslachtshormonen voorgeschreven krijgen, wat unieke mogelijkheden voor wetenschappelijk onderzoek naar de invloeden van hormonen op de ontwikkeling van lichaam en brein biedt. Met zowel een prospectieve als een cross-sectionele onderzoeksopzet en verschillende onderzoeksmethodes, zoals het meten van oto-akoestische emissies en functionele-magneetresonantie-
imaging
werden in totaal 201 kinderen en jongeren met GD op verschillende momenten in hun behandeltraject vergeleken met 204 jongens en meisjes zonder GD. Wij vonden duidelijke aanwijzingen dat geslachtshormonen ook na de vroege prenatale ontwikkeling een significante invloed hebben op geslachtsspecifieke eigenschappen van hersenen en gedrag en dat bepaalde gedrags- en herseneigenschappen bij kinderen en jongeren met GD eerder hun ervaren gender, dan hun geboortegeslacht weerspiegelen.