01-12-2006 | Onderzoek | Uitgave 12/2006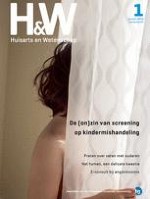 Herpes zoster: geen roos zonder doorn
Tijdschrift:
Auteur:

dr. Wim Opstelten
Belangrijke opmerkingen
Universitair Medisch Centrum Utrecht, Julius Centrum voor Gezondheidswetenschappen en Eerstelijns Geneeskunde, Postbus 85060, 3500 AB Utrecht: dr. W. Opstelten, huisarts.
Mogelijke belangenverstrengeling: niets aangegeven.
Herpes zoster is fascinating because it arrives unpredictably,
is readily diagnosed – a rare pleasure for most of us – and
difficult to explain.
Sir Robert Edgar Hope-Simpson
Het PINE-onderzoek werd mede opgezet en uitgevoerd door dr. G.A. van Essen, prof.dr. C.J. Kalkman, prof.dr. K.G.M. Moons, dr. R.J. Stolker, prof.dr. Th.J.M. Verheij en dr. A.J.M. van Wijck. Het onderzoek werd gefinancierd door de Nederlandse Organisatie voor Wetenschappelijk Onderzoek (NWO nr. 945-02-009).
Samenvatting
Opstelten W. Herpes zoster: geen roos zonder doorn. Huisarts Wet 2006;49(12):606-610.
Herpes zoster (gordelroos) is meestal een onschuldige aandoening. Sommige patiënten houden echter last van langdurige pijn, men noemt dit postherpetische neuralgie. Nooit eerder is in de huisartsenpraktijk systematisch onderzocht welke factoren het risico op deze complicatie bepalen. Weliswaar hebben anesthesiologen geadviseerd om bij oudere gordelroospatiënten een eenmalige ruggenprik met steroïden en analgetica te overwegen ter preventie van postherpetische neuralgie, maar de effectiviteit van deze interventie is niet bewezen. Het PINE-onderzoek, waaraan honderden huisartsen meewerkten, had tot doel deze effectiviteit te onderzoeken. De resultaten geven de huisarts nieuwe informatie over de prognose en behandeling van gordelroos.