01-04-2012 | Original Paper | Uitgave 2/2012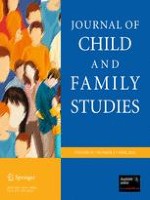 "He Cursed, and I Got Angry:" Beliefs About Anger Among Adolescent Male Offenders in India
Tijdschrift:
Auteurs:

Vaishali V. Raval, Pratiksha H. Raval, Stephen P. Becker
Abstract
Cultural influences in the experience and expression of emotions have been widely recognized, although systematic studies of emotion-related beliefs in culturally diverse families have been scarce. The purpose of the present exploratory study was to examine beliefs about anger among a group of adolescent male offenders in India temporarily residing in a pre-sentencing institution. In particular, adolescent offenders (
n
= 14) were individually interviewed about their beliefs concerning causes and concomitants of, and behavioral responses to, one's own and others' anger, as well as family patterns of anger expression that are crucial in understanding socialization processes. Although some of the themes reflected in their narratives parallel the beliefs of educated, middle-class, non-offender youth in India (e.g., social inappropriateness of anger), as well as those of offenders in other parts of the world (e.g., aggressive behavior as a common response to anger), beliefs about various aspects of anger specific to this subculture of offender youth also emerged. In particular, perceived violations of family honor were cited as the most common elicitors of anger, and although anger was considered 'bad' it was expressed through aggression. The findings of this study highlight the need to develop a culturally informed theory of emotions, and relatedly, to develop culturally sensitive interventions for anger management that can be incorporated as a part of rehabilitation efforts for offender youth in India.