15-06-2016 | Original Paper | Uitgave 10/2016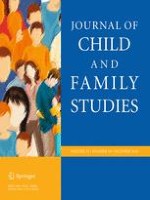 Gender Differences in Parental Images and Intimate Relationships: A Northern Finland Sample
Tijdschrift:
Auteurs:

Annukka A. I. Kiviniemi, Hanna P. Heikkinen, Heli-Tuulie J. Koivumaa-Honkanen, Ole Wasz-Höckert, Leila K. Seitamo, Irma K. Moilanen, Hanna E. Ebeling
Abstract
One of the most important components of the developmental environment is the emotional atmosphere. Childhood experiences and perceptions of parental roles and behavior result in memory models and images, which may affect the children's relationships in adulthood. In the present study, the cross-sectional associations between childhood parental images and the quality of current intimate adult relationships were studied in a sub-study of a mother–child follow-up in northern Finland. The data were collected with a questionnaire mailed to 28–29-year-old adults, with a total of 337 replies. The present study included those respondents (
N
= 253) who were married or cohabiting (153 women, 100 men). Since offspring can be affected by gender-specific parenting patterns, the analyses were made separately for both genders. In women, supportiveness in both maternal and paternal images was associated with a balanced intimate relationship, the latter also being associated with a loving relationship and providing protection against quarrelsome and repressive–submissive aspects of the relationship. In men, maternal supportiveness was linked with a balanced and loving intimate relationship and protected against a quarrelsome relationship. Paternal domination was associated with repressive–submissive relationships regardless of gender. In conclusion, the qualities of recalled childhood parenting are important to adult well-being in intimate relationships in a gender-specific manner. The specific importance of the father to the children's later life was also observed. This would indicate that supporting the relationship of the child with both parents is equally important for professionals working with children and families.