01-04-2014 | Artikel | Uitgave 2/2014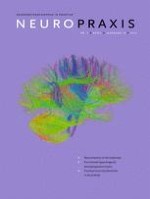 Foutloos leren bij dementie in de praktijk
Tijdschrift:
Auteurs:

Maartje M. E. de Werd, Daniëlle Boelen, Marcel G. M. Olde Rikkert, Roy P. C. Kessels
Samenvatting
Foutloos leren (FL) is een leerprincipe dat wordt toegepast om mensen met dementie alledaagse taken (op)nieuw aan te leren. In deze literatuurstudie werd de effectiviteit van FL onderzocht, waarbij ook de rol van de soort en de ernst van de dementie, de soort taak, de trainingsintensiteit, toegepaste foutreducerende technieken, en follow-up effecten werden besproken. Resultaten laten zien dat FL in vergelijking met
trial and error-
leren (TEL), of geen training, effectiever is in het aanleren van verschillende soorten alledaagse taken. Bovendien bleken de geleerde taken en vaardigheden ook na langere tijd te beklijven. De FL-effecten werden met name gevonden bij het aanleren van gezicht-naamassociaties, namen van alledaagse voorwerpen en het gebruik van apparaten aan mensen met een minimale tot matige ernst van dementie. Uit dit literatuuroverzicht komt een aantal aanbevelingen over de toepassing van FL in de zorgpraktijk naar voren.