23-09-2016 | Original Paper | Uitgave 2/2017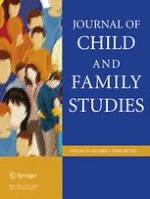 Family-Valued and Personally Important Posttraumatic Growth in American and Japanese Adolescents
Tijdschrift:
Auteurs:

Leah McDiarmid, Kanako Taku
Abstract
Posttraumatic growth,the positive psychological changes experienced following stressful events, may serve as a protective factor in adolescents against decreased self-esteem resulting from a stressful experience. Because posttraumatic growth is a value-laden concept, there could be individual and cross-cultural differences in the importance of different contents of posttraumatic growth experiences. This study examined whether personally important posttraumatic growth and family-valued posttraumatic growth affects self- esteem in the same way across American and Japanese adolescents. High school students (age range 15–18 years) from the US (
n
 = 118) and Japan (
n
 = 138) who experienced a stressful event within the past three years completed the Rosenberg Self-Esteem Scale and Posttraumatic Growth Inventory, and reported which items on the Posttraumatic Growth Inventory are personally important and which items they believe their family would want them to experience. Results indicated that personally important posttraumatic growth is significantly related to self-esteem only in American adolescents. However, experiencing posttraumatic growth in ways that adolescents feel their family would want them to experience was a significantly associated with self-esteem across both American and Japanese adolescents. These results indicate that adolescents' self- esteem is likely to be attained despite stressful events when their posttraumatic growth experiences align with their perceptions of their families' values. This study demonstrates how adolescents' perceptions of their families values play an active role in their adjustment post stressful experiences in not just collectivistic cultures like Japan, but in individualistic cultures such as the U.S. clinicians should pay attention to the individual differences in the value of posttraumatic growth when developing intervention programs.