23-06-2020 | Empirical Research | Uitgave 8/2020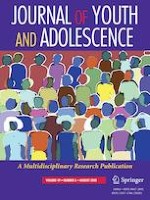 Family Dinner and the Happiness of Chinese Adolescents: Identifying Mediators and Moderators
Tijdschrift:
Auteurs:

Shumin Chang, Jingmin Wang, Liang Cheng, Mingyu Guo, Lingxiao Wang, Ping Kong
Belangrijke opmerkingen
Publisher's note
Springer Nature remains neutral with regard to jurisdictional claims in published maps and institutional affiliations.
Abstract
With China's fast-growing economy, family dinners are often overlooked. However, family dinner, as an important routine family activity, provides an opportunity for interaction between adolescents and their parents, which promotes adolescents' happiness. Guided by the positive youth development perspective, the character strength theory of happiness and the family investment model, the current study simultaneously investigated the mediating role of adolescents' internal assets and the moderating role of parental educational level in the influence of family dinner on adolescents' happiness in Chinese families. A three-wave longitudinal study spanning approximately three years was conducted among 817 Chinese seventh graders (52.4% male; Mage = 12.62 years). The frequency of family dinner at the first year was significantly positively correlated with adolescents' happiness in the first and third years. The cross-sectional and longitudinal results showed that adolescents' internal assets mediated the relationship between family dinner frequency and happiness. Specifically, family dinner with higher-educated parents was a stronger predictor of internal assets than family dinner with lower-educated parents after one year. These findings from the Chinese cultural context complement the research in this field and inform practical endeavors to promote adolescents' happiness worldwide based on the strengths of different cultures.