11-01-2019 | Uitgave 5/2019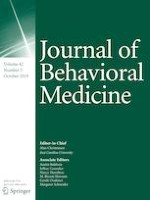 Factors affecting linkage to HIV care and ART initiation following referral for ART by a mobile health clinic in South Africa: evidence from a multimethod study
Tijdschrift:
Auteurs:

Brendan Maughan-Brown, Abigail Harrison, Omar Galárraga, Caroline Kuo, Philip Smith, Linda-Gail Bekker, Mark N. Lurie
Belangrijke opmerkingen
Electronic supplementary material
Publisher's Note
Springer Nature remains neutral with regard to jurisdictional claims in published maps and institutional affiliations.
Abstract
Linkage to care from mobile clinics is often poor and inadequately understood. This multimethod study assessed linkage to care and antiretroviral therapy (ART) uptake following ART-referral by a mobile clinic in Cape Town (2015/2016). Clinic record data (N = 86) indicated that 67% linked to care (i.e., attended a clinic) and 42% initiated ART within 3 months. Linkage to care was positively associated with HIV-status disclosure intentions (aOR: 2.99, 95% CI 1.13–7.91), and treatment readiness (aOR: 2.97, 95% CI 1.05–8.34); and negatively with good health (aOR: 0.35, 95% CI 0.13–0.99), weekly alcohol consumption (aOR: 0.35, 95% CI 0.12–0.98), and internalised stigma (aOR: 0.32, 95% CI 0.11–0.91). Following linkage, perceived stigma negatively affected ART-initiation. In-depth interviews (N = 41) elucidated fears about ART side-effects, HIV-status denial, and food insecurity as barriers to ART initiation; while awareness of positive ART-effects, follow-up telephone counselling, familial responsibilities, and maintaining health to avoid involuntary disclosure were motivating factors. Results indicate that an array of interventions are required to encourage rapid ART-initiation following mobile clinic HIV-testing services.