12-06-2018 | Uitgave 10/2018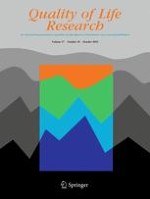 Exploring the lived experience of migrants dying away from their country of origin
Tijdschrift:
Auteurs:

Yvonne Bray, Valerie Wright-St Clair, Felicity Goodyear-Smith
Abstract
Purpose
Migrants experience challenges settling into a new society, while retaining their cultural and religious values. Concurrently facing an end-of-life illness can result in existential distress affecting quality of dying. This study aimed to explore the lived experience of migrants dying away from their country of birth or origin.
Methods
The study design used a phenomenological approach using Heidegger's philosophy to gather and interpret dying migrants' stories. Participants were a purposive sample of New Zealand immigrants experiencing end-of-life illness and under hospice care. Participants were interviewed at home. Coherent stories were drawn from the transcribed interviews and analysed using iterative methods. Interpretive notions were formed through contemplation and writing.
Results
The ten participants, seven males and three females, were of different ethnicities and countries of origin. Three notions emerged. The first was dual possession of a new hybrid identity developed in their adoptive country, and an inner ethnic and cultural identity, in varying degrees of harmony with each other. The second was being in life review—reliving homeland memories and letting go of dreams. The third notion showed how they sought resolution by enacting continuity through their children, hoping for a final homeland visit, or conveying their dying wishes.
Conclusions
How life review was enacted for each migrant and resolution depended on finding some degree of belonging in their country of adoption. Implications for end-of-life care include education to increase practitioner awareness and use of formal and informal life review. Enhancing spiritual well-being can assist resolution of end-of-life adjustment.