01-10-2016 | PhD Report | Uitgave 5/2016 Open Access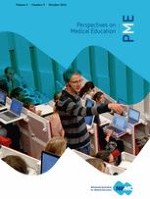 Experiencing authenticity – the core of student learning in clinical practice
Tijdschrift:
Auteur:

Katri Manninen
Abstract
Introduction
Learning in clinical practice is challenging regarding organizational and pedagogical issues. Clinical education wards are one way to meet these challenges by focusing on both patient care and student learning. However, more knowledge is needed about how students' learning can be enhanced and about patients' and supervisors' roles in these settings.
Methods
The aim was to explore nursing students' learning on a clinical education ward with an explicit pedagogical framework. Semi-structured interviews of students were analyzed using qualitative content analysis and an ethnographic study including observations and follow-up interviews of students, patients and supervisors was conducted.
Results
The core of student meaningful learning experiences both external and internal authenticity. Students in early stages immediately created mutual relationships, experienced both external and internal authenticity, and patients became active participants in student learning. Without a mutual relationship, patients passively let students practice on their bodies. Students nearing graduation experienced only external authenticity, creating uncertainty as a threshold for learning. Caring for patients with complex needs helped students overcome the threshold and experience internal authenticity. Supervisors' challenges were to balance patient care and student learning by working as a team. They supported students coping with the complex challenges on the ward.
Discussion/Conclusion
Students need to experience external and internal authenticity to make learning meaningful. Experiencing authenticity, involving meaning-making processes and knowledge construction, is linked to transformative learning and overcoming thresholds. Therefore, an explicit pedagogical framework, based on patient-centredness, peer learning and the supervisory team, creates the prerequisites for experiencing external and internal authenticity.