21-03-2019 | Empirical Research | Uitgave 5/2019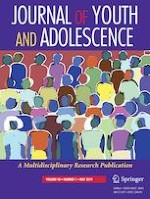 Evaluation of a Whole-School Change Intervention: Findings from a Two-Year Cluster-Randomized Trial of the Restorative Practices Intervention
Tijdschrift:
Auteurs:

Joie Acosta, Matthew Chinman, Patricia Ebener, Patrick S. Malone, Andrea Phillips, Asa Wilks
Belangrijke opmerkingen
ClinicalTrials.gov Identifier: NCT02155296
Publisher's note:
Springer Nature remains neutral with regard to jurisdictional claims in published maps and institutional affiliations.
Abstract
This study fills a gap in research on multi-level school-based approaches to promoting positive youth development and reducing bullying, in particular cyberbullying, among middle school youth. The study evaluates the Restorative Practices Intervention, a novel whole-school intervention designed to build a supportive environment through the use of 11 restorative practices (e.g., communication approaches that aim to build stronger bonds among leadership, staff, and students such as using "I" statements, encouraging students to express their feelings) that had only quasi-experimental evidence prior to this study. Studying multilevel (e.g., individual, peer group, school) approaches like the Restorative Practices Intervention is important because they are hypothesized to address a more complex interaction of risk factors than single level efforts, which are more common. Baseline and two-year post survey data was collected from 2771 students at 13 middle schools evenly split between grades 6 (48 percent) and 7 (52 percent), and primarily ages 11 (38 percent) or 12 (41 percent). Gender was evenly split (51 percent male), and 92 percent of students were white. The intervention did not yield significant changes in the treatment schools. However, student self-reported experience with restorative practices significantly predicted improved school climate and connectedness, peer attachment, and social skills, and reduced cyberbullying victimization. While more work is needed on how interventions can reliably produce restorative experiences, this study suggests that the restorative model can be useful in promoting positive behaviors and addressing bullying.