01-02-2014 | Artikel | Uitgave 1/2014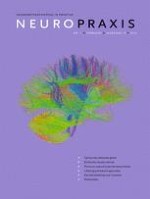 Erotische visuele stimuli deactiveren de primaire visuele cortex bij vrouwen
Tijdschrift:
Auteurs:

Gert Holstege, Caroline Beers
Samenvatting
Achtergrond
: Het is algemeen bekend dat Brodmanns area 17 (BA 17), de primaire visuele cortex, een fundamentele rol speelt in basale overlevingsmechanismen, aangezien visuele informatie van essentieel belang is bij het effectief reageren op gebeurtenissen in de directe omgeving van een individu. In de neuroimaging-studies waarin aan de vrijwilligers gevraagd wordt naar films te kijken, wordt de primaire visuele cortex op gelijke wijze gestimuleerd, ongeacht de inhoud van de visuele informatie. Alleen in sommige studies waarin de vrijwilligers gevraagd wordt zware niet-visuele taken te verrichten, is aangetoond dat de primaire visuele cortex gedeactiveerd wordt, ondanks dat de aangeboden hoeveelheid visuele informatie hetzelfde is. De vraag is dat of dat ook zo is wanneer de vrijwilligers naar zwak of sterk erotische films kijken, in vergelijking met neutrale films.
Methoden
: De hersenactiviteit werd bestudeerd met behulp van positronemissietomografie(PET)-scanning van de hersenen van twaalf gezonde heteroseksuele premenopauzale vrouwen tussen de 18 en 47 jaar oud, die werden gevraagd om naar neutrale, laag-erotische en hoog-erotische filmsegmenten te kijken. We bestudeerden de verschillen in regionale cerebrale bloeddoorstroming in de primaire visuele cortex en aangrenzende gebieden gedurende deze taken.
Resultaten
: Het kijken naar hoog-erotische, vergeleken met laag-erotische of neutrale films, resulteerde in een sterke deactivering van BA 17 en aangrenzende delen van de secundaire visuele cortex. Daarentegen werd bij de vergelijking kijken naar laag-erotische films ten opzichte van neutrale films geen deactivering gevonden in de primaire visuele cortex.
Conclusies
: De sterke deactivering van BA 17 bij het kijken naar hoog-erotische films zou het gevolg kunnen zijn van een compensatie voor de verhoogde bloedvoorziening van die cerebrale gebieden die sterk betrokken zijn bij seksuele opwinding. Een tweede reden zou kunnen zijn dat bij hoog-erotische films het precies nagaan van wat er zich binnen het visuele veld afspeelt door de cortex niet nodig wordt geacht, aangezien de impact duidelijk is.
Keywords: erotisch visuele stimuli, primaire visuele cortex, de-activering, neuro-imaging, PET-scanning