Gepubliceerd in: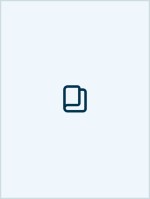 2013 | OriginalPaper | Hoofdstuk
Eetgedrag van ouderen: regulatie van voedselinname
(december 2010)
Auteurs : S.J.G.M. van der Staak, MSc, R.M.A.J. Ruijschop, PhD
Uitgeverij: Bohn Stafleu van Loghum
Abstract
Bij het ouder worden neemt de energiebehoefte af. De daling van de voedselinname is echter groter dan verklaard kan worden door een verminderde energiebehoefte. Hieraan ligt het verouderingsproces ten grondslag, waarbij fysiologische en psychologische veranderingen de regulatie van voedselinname verstoren. Zo vermindert in meer of mindere mate de zintuiglijke waarneming waardoor ouderen minder geur en smaak ervaren. Daarnaast daalt de speekselproductie, neemt de kauw- en slikkracht af en zijn de tongbewegingen minder krachtig. Hierdoor geven ouderen vaak de voorkeur aan vloeibare of zachte voedingsmiddelen. Bovendien zorgen fysiologische veranderingen, zoals hormonale en musculaire veranderingen ervoor dat ouderen eerder een verzadigd gevoel ervaren. Samen met sociale factoren vormen de lichamelijke factoren, de zintuiglijke waarneming en voedselvoorkeuren een geïntegreerd complex waardoor een geïntegreerde aanpak noodzakelijk is om ondervoeding bij ouderen te voorkomen.