01-12-2014 | Artikel | Uitgave 6/2014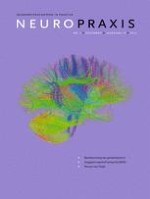 Een vertraagd cognitief tempo en ADHD: een overzicht van de recente literatuur
Tijdschrift:
Auteurs:

Anna K. Mueller, Janneke Koerts, Lara Tucha, Yvonne Groen, Oliver Tucha
Belangrijke opmerkingen
Gebaseerd op: Mueller, A.K., Tucha, L., Koerts, J., Groen, Y., Lange, K.W. & Tucha, O. (2014). Sluggish cognitive tempo and its neurocognitive, social and emotive correlates: a systematic review of the current literature.
Journal of Molecular Psychiatry
, 2(5), 1-13. doi:
10.​1186/​2049-9256-2-5
Samenvatting
Sluggish cognitive tempo
(SCT) oftewel een vertraagd cognitief tempo is op het moment een veel besproken onderwerp binnen het kader van de aandachtstekortstoornis met hyperactiviteit (ADHD). SCT is een sociaal-emotionele stijl die wordt gekenmerkt door 'dagdromen', 'in de war zijn', 'in het niets staren', 'vertraagd reageren' en 'ongemotiveerd zijn'. Dit artikel geeft een overzicht van de meest recente bevindingen over SCT en ADHD en SCT bij andere aandoeningen. Daarnaast wordt ingegaan op de beschikbare meetinstrumenten voor SCT, de relatie tussen SCT en cognitief functioneren, de invloed van SCT op internaliserende stoornissen zoals depressie en angst en op de effecten van SCT op de schoolprestaties en het sociaal-emotioneel functioneren.