09-05-2017 | Original Article | Uitgave 1/2018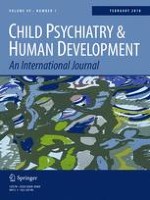 Does Parenting Influence the Enduring Impact of Severe Childhood Sexual Abuse on Psychiatric Resilience in Adulthood?
Tijdschrift:
Auteurs:

Mackenzie J. Lind, Ruth C. Brown, Christina M. Sheerin, Timothy P. York, John M. Myers, Kenneth S. Kendler, Ananda B. Amstadter
Abstract
This study examined the effect of parenting on the association between childhood sexual abuse (CSA) and psychiatric resilience in adulthood in a large female twin sample (n = 1423) assessed for severe CSA (i.e., attempted or completed intercourse before age 16). Severe CSA was associated with lower resilience to recent stressors in adulthood (defined as the difference between their internalizing symptoms and their predicted level of symptoms based on cumulative exposure to stressful life events). Subscales of the Parental Bonding Instrument were significantly associated with resilience. Specifically, parental warmth was associated with increased resilience while parental protectiveness was associated with decreased resilience. The interaction between severe CSA and parental authoritarianism was significant, such that individuals with CSA history and higher authoritarianism scores had lower resilience. Results suggest that CSA assessment remains important for therapeutic work in adulthood and that addressing parenting may be useful for interventions in children with a CSA history.