01-12-2017 | Research | Uitgave 1/2017 Open Access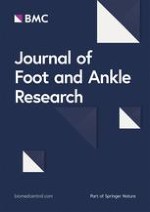 Dealing with the death of a long term patient; what is the impact and how do podiatrists cope?
Tijdschrift:
Auteurs:

Kristy Robson, Cylie M Williams
Abstract
Background
It is common for podiatrists and patients to develop long term professional relationships. Patient's decline in health or death may impact a practitioner's mental wellbeing. This research aimed to understand the impact of long term patient death on podiatrists and identify coping strategies.
Method
Australian podiatrists were eligible to participate if they had been practicing longer than 5 years and experienced the death of a long term patient in the previous 12 months. Individual semi-structured interviews were conducted with podiatrists and were audio-recorded, transcribed verbatim and individually analysed to identify key themes. Interpretative phenomenological analysis was used to explore the perceptions of podiatrists on the personal and professional impact following the death of a long term patient.
Results
Fifteen podiatrists (11 female) with a median of 15 (range 8–50) years' experience participated.
Three major themes emerged: acknowledging connections, willing to share and listen, and creating support through starting the conversation. Participants indicated importance in recognition of the emotional influence of professional-patient relationships. They also discussed the importance of debriefing about death with the right person, which was most commonly colleagues. Participants talked about the emotional impact of death, suggesting the need for supporting discussion and resources, especially for new graduates.
Conclusion
Death and dying can be an emotive topic and one which podiatrists may not be prepared for, yet likely to have to deal with throughout their career. These findings enable a better understanding of the impact of patient death and provide possible future directions for the profession to better support podiatrists in this area.