05-09-2019 | Artikel | Uitgave 5/2019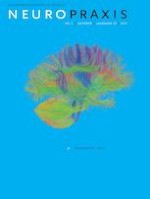 De Theory of Mind training voor kinderen met autisme: een gerandomiseerde gecontroleerde trial
Tijdschrift:
Auteurs:

Sander Begeer, Elske Hoddenbach, Emeline van Wettum, Anke M. Scheeren, Daniëlle M. J. de Veld
Samenvatting
Er bestaan verschillende interventies om het inlevingsvermogen, ook wel
theory of mind
(ToM) vaardigheden genoemd bij kinderen met autismespectrumstoornis (ASS) te verbeteren. In het hier besproken onderzoek zijn kinderen met ASS (7–12 jaar oud;
n
 = 140) willekeurig toegewezen aan een wachtlijstcontrole of een ToM-training. In de ToM-training werden gedurende acht weken groepslessen aangeboden, waarin de kinderen vaardigheden leerden, zoals emotieherkenning, verbeelding, begrip van misleiding en humor. Uitkomst maten na acht weken waren ToM- en emotiebegriptaken, en ouder- en leerkrachtvragenlijsten over sociaal gedrag. Na drie maanden vond een follow-upmeting plaats in de trainingsgroep. De training bleek een positief effect te hebben op ToM-begrip, dat ook na drie maanden nog te zien was. Ook ouders rapporteerden verbeteringen op het gebied van sociale vaardigheden. Deze waren met name zichtbaar bij algemene en aan ASS gerelateerde vaardigheden, maar de verbetering in concrete ToM-gerelateerde vaardigheden was gering. Leerkrachten rapporteerden geen effect van de training op sociaal gedrag. De ToM-training verbetert met name het inzicht van kinderen, maar effecten zijn ook zichtbaar in alledaags gedrag. In dit artikel wordt een overzicht gegeven van de bevindingen bij de afsluiting van de trial en wordt een nieuwe, blended versie van de ToM-training geïntroduceerd: de ToM‑e training.