01-09-2018 | Research in brief | Uitgave 7/2018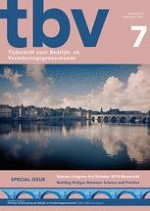 Criteria of a cognitive concept of objectivity for use in social insurance medicine
Auteurs:

Hans Magnus Solli, António Barbosa da Silva
Belangrijke opmerkingen
Original publication: Solli HM, Barbosa da Silva A. Objectivity applied to embodied subjects in health care and social security medicine: definition of a comprehensive concept of cognitive objectivity and criteria for its application. BMC Medical Ethics 2018.
https://​doi.​org/​10.​1186/​s12910-018-0254-9
.
Samenvatting
'Objective finding' is the traditional medical criterion for objectivity. In many cases in social insurance medicine, however, no objective findings are present. An issue, therefore, arises about additional criteria of objectivity that also could supplement objective findings regarding embodied subjects. We reviewed concepts of objectivity and subjectivity from a philosophical perspective to clear the ground for a conception of the embodied human being and a comprehensive cognitive concept of objectivity (CCCO).