19-12-2016 | Review | Uitgave 6/2017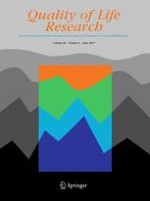 Cost of informal care for patients with cardiovascular disease or diabetes: current evidence and research challenges
Tijdschrift:
Auteurs:

Heesoo Joo, Ping Zhang, Guijing Wang
Abstract
Purpose
Patients with cardiovascular disease (CVD) or diabetes often require informal care. The burden of informal care, however, was not fully integrated into economic evaluation. We conducted a literature review to summarize the current evidence on economic burden associated with informal care imposed by CVD or diabetes.
Methods
We searched EconLit, EMBASE, and PubMed for publications in English during the period of 1995–2015. Keywords for the search were
informal care cost, costs of informal care, informal care,
and
economic burden
. We excluded studies that (1) did not estimate monetary values, (2) examined methods or factors affecting informal care, or (3) did not address CVD or diabetes.
Results
Our search identified 141 potential abstracts, and 10 of the articles met our criteria. Although little research has been conducted, studies used different methods without much consensus, estimates suffered from recall bias, and study samples were small, the costs of informal care have been found high. In 2014 US dollars, estimated additional annual costs of informal care per patient ranged from $1563 to $7532 for stroke, $860 for heart failure, and $1162 to $5082 for diabetes. The total cost of informal care ranged from $5560 to $143,033 for stoke, $12,270 to $20,319 for heart failure, and $1192 to $1321 for diabetes.
Conclusions
The costs of informal care are substantial, and excluding them from economic evaluation would underestimate economic benefits of interventions for the prevention of CVD and diabetes.