01-01-2017 | Onderzoek | Uitgave 1/2017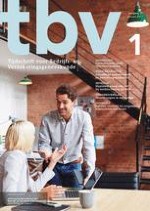 Cochrane Insurance Medicine (CIM): bekendheid en interesse onder verzekeringsartsen
Auteurs:

Jan Hoving, Bert Cornelius, Wout de Boer, Rob Kok, Sandra Brouwer, Frederieke Schaafsma
Belangrijke opmerkingen
J.L. Hoving is werkzaam bij Coronel Instituut voor Arbeid en Gezondheid, AMC, Amsterdam en Kenniscentrum Verzekeringsgeneeskunde AMC-UMCG-UWV-VUmc.
B. Cornelius en S. Brouwer zijn werkzaam bij Afdeling Sociale Geneeskunde, Universitair Medisch Centrum Groningen en Kenniscentrum Verzekeringsgeneeskunde AMC-UMCGUWV- VUmc.
W. de Boer is werkzaam bij Evidence-based Insurance Medicine, Departement Klinische Forschung, Universitätsspital Basel.
R. Kok is werkzaam bij UWV, UWV Kantoor Rijnmond, Rotterdam.
F.G. Schaafsma is werkzaam bij Afdeling Sociale Geneeskunde, EMGO+ Instituut, VU medisch centrum, Amsterdam en Kenniscentrum Verzekeringsgeneeskunde AMCUMCG- UWV-VUmc.
Correspondentieadres: j.l.hoving@amc.uva.nl
Samenvatting
Achtergrond:
in 2015 is Cochrane Insurance Medicine (CIM) opgericht binnen de Cochrane Collaboration. Bij de oprichting van CIM was niet bekend of verzekeringsartsen bekend en geïnteresseerd zijn in CIM en Cochrane systematische reviews, en of zij willen bijdragen aan activiteiten van CIM.
Methode:
een explorerende vragenlijstonderzoek onder Nederlandse verzekeringsartsen en medisch adviseurs.
Resultaten:
van in totaal 85 deelnemende artsen is 89% bekend met Cochrane en vindt dat CIM de kwaliteit van het vakgebied verzekeringsgeneeskunde kan versterken (76%). Veel artsen zoeken naar systematische reviews (59%) maar willen graag meer kennis en vaardigheden bezitten om reviews goed te kunnen interpreteren (78%). Een kleine groep artsen wil deelnemen aan activiteiten van CIM (40%).
Conclusie:
wetenschappelijke onderbouwing van het verzekeringsgeneeskundig vakgebied leeft, en verzekeringsartsen hebben concrete ideeën en kennisbehoeftes die zich goed lenen voor literatuuronderzoek. De oprichting van CIM wordt door een groot deel van de ondervraagde verzekeringsartsen ondersteund.