24-07-2020 | Empirical Research | Uitgave 3/2021 Open Access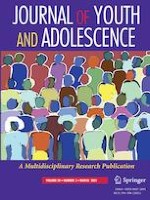 Can Individual Agency Compensate for Background Disadvantage? Predicting Tertiary Educational Attainment among Males and Females
Tijdschrift:
Auteurs:

Ingrid Schoon, Rose Cook
Belangrijke opmerkingen
Publisher's note
Springer Nature remains neutral with regard to jurisdictional claims in published maps and institutional affiliations.
Abstract
Adolescent agency has been identified as a central aspect in the study of social mobility and status attainment. There is however still a lack of understanding of (a) how different SES dimensions influence the expression of multiple dimensions of agency; (b) the interplay of SES and adolescent agency in shaping adult outcomes; and (c) variations in these associations by gender. Focusing on educational mobility, this study adopts a multiple exposure multiple outcome approach specifying the associations between multiple SES dimensions and multiple indicators of domain-specific agency and their relative role as predictors of educational attainment, also testing for potential gender differences. The study draws on data collected for the nationally representative Longitudinal Study of Young People in England, comprising 6719 individuals born in 1989/90 (48% female; 85% first generation students; 15% ethnic minority status). The findings show that multiple SES indicators independently influence the expression of different agency dimensions, in particular regarding educational intentions and success expectations. Moreover, multiple dimensions of education-related agency are significant predictors of enrolment in university by age 20 and degree completion by age 25, after controlling for family SES, ethnicity, and prior academic attainment. The evidence points to mainly independent agency effects and provides some support for compensatory effects regarding school engagement. Although females report higher levels of education-related agency, the manifestation of agency benefits both males and females equally. The findings suggest that critical insights into social mobility processes can be gained when using more complex models that take into account multiple dimensions of SES and agency and their interactions over time.