01-12-2011 | Uitgave 6/2011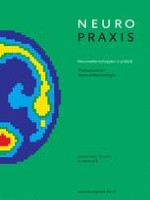 Beeldvormend onderzoek naar de effecten van geslachtshormonen op de hersenen: onderzoek bijtransseksuelen
Tijdschrift:
Auteur:

Mw. dr. Baudewijntje Kreukels
Mannen en vrouwen verschillen van elkaar en geslachtshormonen spelen daarbij een rol; ze beïnvloeden hersenen en gedrag. De onderzoeker naar de effecten van geslachtshormonen op het brein maakt onderscheid tussen organiserende en activerende effecten. Onder organiserende effecten wordt de invloed van prenatale hormonen op de organisatie van de hersenen verstaan, terwijl de effecten van geslachtshormonen op reeds bestaande hersensystemen activerend worden genoemd. Transseksuelen ervaren een genderidentiteit die niet overeenkomt met hun geboortegeslacht. Organiserende effecten van geslachtshormonen spelen mogelijk een rol bij het ontstaan van deze discrepantie. Met behulp van beeldvormend onderzoek kunnen eventuele determinanten voor de ontwikkeling van transseksualiteit bestudeerd worden. De vraag die daarbij gesteld wordt, is of transseksuelen op verschillende uitkomstmaten meer gelijkenis vertonen met hun geboortegeslacht of met hun –wensgeslacht. Daarnaast biedt de behandeling met
cross-sex
-hormonen de mogelijkheid activerende effecten van geslachtshormonen op het brein te onderzoeken. In dit artikel geef ik een overzicht van recent beeldvormend onderzoek naar de effecten van geslachtshormonen bij transseksuelen.