29-10-2020 | Uitgave 1/2021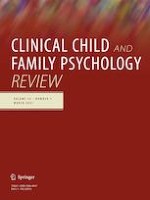 Applying the Vulnerability Stress Adaptation Model of Marriage to Couples Raising an Autistic Child: A Call for Research on Adaptive Processes
Tijdschrift:
Auteurs:

Hillary K. Schiltz, Amy Vaughan Van Hecke
Belangrijke opmerkingen
Publisher's Note
Springer Nature remains neutral with regard to jurisdictional claims in published maps and institutional affiliations.
Abstract
Parents of children on the autism spectrum are particularly susceptible to strain in their romantic relationships due to unique risk factors. While some relationships deteriorate, however, others endure and thrive. The Vulnerability Stress Adaptation (VSA) Model of Marriage (Karney & Bradbury, 1995; Fig. 1) offers a framework to explain, not only poor marital outcomes, but also the process by which degradation of relationships occurs over time. The VSA Model posits that a combination of internal (within-person) vulnerabilities and external stressors influence relationship quality and, in turn, stability, by affecting couples' abilities to collaborate to adapt to stressors and solve problems (i.e., adaptive processes). With robust theoretical grounding, this review comprehensively summarizes and integrates literature pertaining to the romantic relationships of couples raising an autistic child through the lens of the VSA Model. Vulnerabilities, stressors, and adaptive processes relevant to these couples are identified, and empirical evidence pertaining to the proposed pathways in the VSA Model is explored. The body of research reviewed provides support for many of the proposed pathways in the VSA Model, especially related to certain stressors (i.e., child behavior problems) and vulnerabilities (i.e., parent depression), yet it falls short in exploring mechanisms by which these factors beget marital dysfunction (i.e., through adaptive processes). Additional gaps and methodological limitations in the literature are highlighted, and recommendations for future research are provided.