01-09-2011 | Empirical Research | Uitgave 9/2011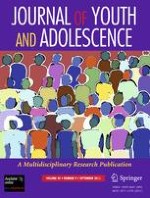 An Examination of Social Disorganization and Pluralistic Neighborhood Theories with Rural Mothers and Their Adolescents
Tijdschrift:
Auteurs:

Dawn Witherspoon, Susan Ennett
Abstract
Neighborhoods matter for youth; yet, most literature focuses on neighborhood deficits rather than strengths. To understand how best to capture neighborhoods, this study used census- and perception-based measures of neighborhood characteristics as suggested by social disorganization and pluralistic neighborhood theories, respectively, to determine the association between structural characteristics and perceptions of positive and negative neighborhood characteristics. The ethnically diverse (59% White and 34% African American) sample (
N
= 1,414) consisted of early adolescents (53% female) and their mothers. We found that participants perceived distinct positive and negative neighborhood characteristics. For adolescents and mothers, neighborhood structural characteristics were positively associated with risk perceptions (e.g., physical and social disorder) but differently associated with positive neighborhood characteristics. In addition, participants perceived their neighborhoods differently (e.g., adolescents perceived less informal social control but more cohesion than their mothers). We discuss the importance of the neighborhood context, particularly positive neighborhood characteristics, for rural families.