02-01-2018 | Empirical Research | Uitgave 6/2018 Open Access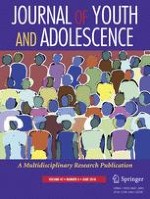 Adolescents' Engagement in Ethnic Harassment: Prejudiced Beliefs in Social Networks and Classroom Ethnic Diversity
Tijdschrift:
Auteurs:

Sevgi Bayram Özdemir, Shuyan Sun, Liliia Korol, Metin Özdemir, Håkan Stattin
Abstract
Research on ethnic victimization to date has done little to identify the reasons why adolescents victimize their peers due to their ethnic background. To address this limitation, we examined: (1) the extent to which prejudiced attitudes within adolescents' close and larger social networks determine their engagement in ethnic harassment, and (2) the extent to which classroom ethnic diversity plays a role in any such link. Our sample included 902 Swedish adolescents (
M
age
 = 14.40, SD = .95; 50.3% girls). We found that Swedish adolescents who held negative attitudes toward immigrants or who were surrounded by prejudiced peers were more likely to be involved in ethnic harassment, particularly in classrooms with high ethnic diversity. Adolescents in classrooms with a high anti-immigrant climate were more likely to harass their immigrant peers. These findings suggest that prejudiced beliefs in youth social networks put young people at risk of engaging in ethnic harassment, particularly in ethnically diverse classrooms.