01-10-2015 | Farmacotherapie | Uitgave 5/2015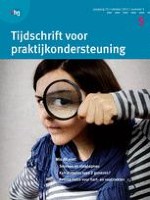 Aanvalsbehandeling bij jicht
Tijdschrift:
Auteurs:

Kenny van Deventer, dr. Dick Bijl
Belangrijke opmerkingen
Auteursgegevens
Geneesmiddelenbulletin, Mercatorlaan 1200, 3528 BL Utrecht: dr. D. Bijl, arts-epidemioloog/hoofdredacteur; K.R. van Deventer, apotheker/redacteur.
Correspondentie: d.bijl@geneesmiddelenbulletin.nl
Mogelijke belangenverstrengeling: niets aangegeven.
Reageren?
Jullie mening is belangrijk voor ons. Vragen of opmerkingen? Laat het ons weten via mail tpo@nhg.org of via twitter @TPOnhg.
Samenvatting
Jicht is een pijnlijke, aanvalsgewijs optredende artritis, meestal met een plotseling begin, vaak 's nachts, met als belangrijke kenmerken een veel voorkomende typische gewrichtslokalisatie (het metatarsofalangeaal (MTP)-1-gewricht van de grote teen), een relatief korte aanvalsduur (enkele dagen tot twee à drie weken) en een recidiverend karakter.1