01-12-2013 | Uitgave 10/2013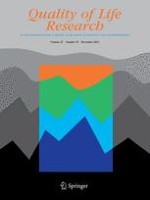 A mixed method exploration of survivorship among Chinese American and non-Hispanic White breast cancer survivors: the role of socioeconomic well-being
Tijdschrift:
Auteurs:

Judy Huei-yu Wang, Inez F. Adams, Reginald Tucker-Seeley, Scarlett Lin Gomez, Laura Allen, Ellen Huang, Yiru Wang, Rena J. Pasick
Abstract
Purpose
Cancer-related stress is heavily influenced by culture. This study explored similarities and differences in survivorship care concerns among Chinese American and non-Hispanic White (NHW) breast cancer survivors.
Methods
A sequential, mixed-method design (inductive/qualitative research-phase I and deductive/quantitative research-phase II) was employed. Eligible women identified from the Greater Bay Area Cancer Registry were age ≥21, diagnosed with stage 0–IIa breast cancer between 2006 and 2011, and had no recurrence or other cancers. In phase I, we conducted 4 Chinese (
n
= 19) and 4 NHW (
n
= 22) focus groups, and 31 individual telephone interviews (18 Chinese immigrants, 7 Chinese US-born, and 6 NHW). Content analysis was conducted to examine qualitative data. In phase II, another 296 survivors (148 NHW age-matched to 148 Chinese cases) completed a cross-sectional survey. Descriptive statistics and linear regression analysis were conducted to examine quantitative data.
Results
Qualitative data revealed "socioeconomic well-being" (SWB) as a dominant survivorship concern, which was operationalized as a cancer survivor's perceived economic and social resources available to access care. Quantitative data showed that low-acculturated Chinese immigrants reported the poorest SWB, controlling for covariates. Highly acculturated Chinese immigrants and the US-born Chinese/NHW group reported similar SWB. Women who had low-income levels or chemotherapy had poorer SWB.
Conclusions
SWB emerged as an important aspect of breast cancer survivorship. Immigration stress, cancer care costs, and cultural values all contributed to immigrants' socioeconomic distress. Immigrant and US-born breast cancer survivors experienced different socioeconomic circumstances and well-being following treatment. Our findings warrant further investigation of socioeconomic distress and survivorship outcomes.