01-02-2013 | Empirical Research | Uitgave 2/2013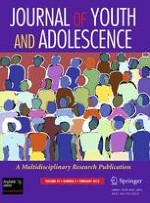 A Longitudinal Path Analysis of Peer Victimization, Threat Appraisals to the Self, and Aggression, Anxiety, and Depression Among Urban African American Adolescents
Tijdschrift:
Auteurs:

Katherine A. Taylor, Terri N. Sullivan, Wendy Kliewer
Abstract
Threat appraisals—individuals' perceptions of how stressful situations may threaten their well-being—are an important but understudied mechanism that could explain links between peer victimization and adjustment. The goal of the present study was to examine relationships between physical and relational victimization by peers, threats to the self, and aggression, anxiety, and depression to better understand the cognitive evaluations that make youth vulnerable to negative adjustment. The sample comprised two cohorts of African American adolescents (
N
= 326; 54 % female;
M
= 12.1; SD = 1.6) and their maternal caregivers, who participated in three waves of a longitudinal study. Path models revealed significant direct effects from Time 1 relational victimization, but not physical victimization, to Time 2 threat appraisals (i.e., negative self-evaluations and negative evaluations by others), controlling for Time 1 threat appraisals. Significant direct effects were found from Time 2 threats of negative evaluations by others to Time 3 youth-reported aggression, controlling for Time 1 and Time 2 aggression. Significant direct effects also were found from Time 2 threats of negative self-evaluations to T3 youth-reported depression, controlling for Time 1 and Time 2 depression. Overall, findings highlight the need to consider the role of threats to the self in pathways from peer victimization to adjustment and the implications these appraisals have for youth prevention and intervention efforts.