2011 | OriginalPaper | Hoofdstuk
8 Writing Book Chapters and Books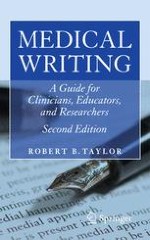 eerste hoofdstuk lezen
Auteur: M.D. Robert B. Taylor
Uitgeverij: Springer New York
Abstract
In a herculean effort, Sir William Osler wrote the world's first comprehensive medical reference book,
Principles and Practice of Medicine
. It was published by Appleton in 1892 and continued in print until the 16th edition, published in 1947, thus taking quite a long time to go out of vogue. The effort was heroic because Osler wrote every word himself—no contributed chapters for him—a task that took 3 years. His fiancé refused to marry him until the manuscript was complete. Following Osler's retirement, later editions of the book were a collection of contributions by Johns Hopkins faculty members [2].